Dipl. Ing. Thomas Asam ventured into self-employment in 1995 and founded TAZ GmbH. In a backyard of an Andechs farm, a modern glow discharge spectrometer was built from new electronics, newly developed software and a large number of other individual parts.
After TAZ GmbH moved to its current location in 86495 Eurasburg in 2002, the acquisition of Vickers, Rockwell and Brinell hardness testers, microscopes, grinding and polishing machines, cutting machines and much more. m. the testing area has been expanded to include complete metallography. By putting a scanning electron microscope (SEM) into operation, detailed fracture assessments and the analysis of damage cases could be included in the company's specifications. In the years that followed, the company equipment was expanded to include a large number of analysis devices (mobile and high-resolution spark spectrometers, mobile and stationary glow discharge spectrometers, AFM, nanoindenter, XRF and many more).
Care is constantly taken to replace older devices (glow discharge spectrometer GDOS / GDOES, spark spectrometer OES, etc.) with new high-resolution analysis systems. Quantitative GDOES depth profile analyses, full analyzes (spectral analyses) as well as mobile mix-up checks have long been part of the range of services offered by TAZ GmbH.
In 2006, TAZ GmbH received its first accreditation certificate according to DIN EN ISO 17025. This is a continuing part of quality assurance to this day and was reinforced in 2016 by flexible accreditation for large parts of the testing areas of metallography, hardness testing, GDOES, OES, RFA, SEM/EDX etc. added. Carrier gas hot extraction (combustion) and the mobile mix-up check using OES and RFA will also be part of the accredited area when the new certificate comes into force.
The production and certification of in-house CRM material samples has been another branch of TAZ GmbH for several years. The company's offer includes the sale of these as well as worldwide reference samples and hardness reference blocks. In a database of more than 5,000 samples, reference samples can be searched for, requested and ordered using sample designations, chemical concentrations and/or material numbers. Advice on the correct selection and quality of a reference sample is the top priority of TAZ GmbH.
Due to the requirements of DIN EN ISO 17025 for accredited test laboratories and for the production of reference samples, a standard-compliant determination of measurement uncertainties has been of crucial importance for many years. In this regard, TAZ GmbH also imparts its knowledge to its customers in the form of seminars on the practical determination of measurement uncertainties in spark spectrometry. In addition, further practical seminars in the field of fracture assessment on the SEM, metallography and GDOES are offered.
The acquisition of a second scanning electron microscope and the accreditation of our calibration laboratory, which was founded in 2018, TAZ Servicetechnik GmbH & Co. KG, is currently just around the corner. At the end of the year we are aiming for accreditation as the world's first calibration laboratory for spark spectrometry. The pre-audit has already been successfully completed.
First-class quality assurance, customer-specific commitment, flexibility and the resulting customer satisfaction are the key components for the constant progress and success of TAZ GmbH.
June 2016: TAZ GmbH now has a flexible accreditation for metallography,
Hardness testing, GDOES, RFA, REM/EDX and many more

2013:   2nd SEM Vegascan with new EDX detector with 60 mm2 detector

2015:   Another new glow discharge spectrometer GDA 750 with all extras

2012:   New glow discharge spectrometer GDA750 with CCD, HF, USU etc.

2006:   Accreditation according to DIN EN ISO 17025

2005:   Commissioning of an atomic force microscope AFM

2003:   Complete metallography is available with microscopes, hardness testers, grinding and polishing machines, etc.

2003:   Depth profile analysis of round and curved samples is possible

2000:   HF excitation source for non-conductive layers

1998:   Commissioning of a GDA750

1995:   Conversion of a GDS1000 to Windows software and high-resolution electronics

1995:   Founding of TAZ GmbH by DI Thomas Asam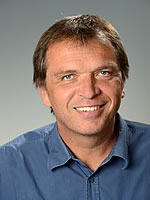 Thomas Asam
M.Eng. Physical Technology
CEO
Tel.: +49 (0)8205 51840 – 10
Email: info[at]tazgmbh.de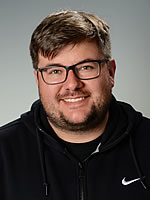 Sebastian Mirthes
M.Eng. Materials Science (TH)
CEO
Tel.: +49 (0)8205 51840 – 20
Email: smirthes[at]tazgmbh.de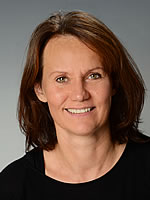 Maria Asam
Business Administration
General Administration
Tel.: +49 (0)8205 51840 – 13
Email: masam[at]tazgmbh.de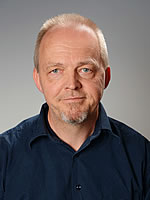 Michael Köster
Dipl.-Ing. Materials Engineering
Head of surface and damage analysis
Tel.: +49 (0)8205 51840 – 11
Email: mkoester[at]tazgmbh.de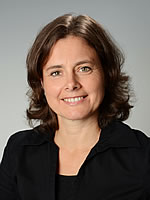 Ulrike Corradi
Dr. rer. nat., Geologist
QM Representative
Scanning electron microscopy
Tel.: +49 (0)8205 51840 – 15
Email: ucorradi[at]tazgmbh.de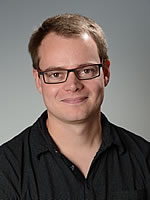 Moritz Winter
M.Sc. Materials Science
Head of reference material & calibration laboratory
Tel.: +49 (0)8205 51840 – 17
Email: mwinter[at]tazgmbh.de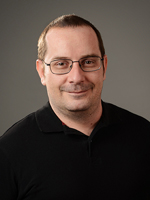 Martin Ellenrieder
Metallograph
Scanning electron microscopy
Head of damage analysis
Tel.: +49 (0)8205 51840 – 21
Email: mellenrieder[at]tazgmbh.de
Erich Pernstich
Dipl.-Ing. Materials Engineering
Scanning electron microscopy, Damage analysis
Tel.: +49 (0)8205 51840 – 10
Email: info[at]tazgmbh.de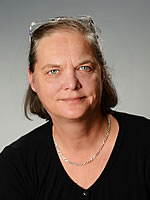 Ursula Günther
Dipl.-Ing. Electrical engineering
Spark spectrometry
Tel.: +49 (0)8205 51840 – 12
Email: uguenther[at]tazgmbh.de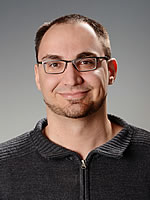 Carsten Schmidt
Metallograph
Tel.: +49 (0)8205 51840 – 10
Email: info[at]tazgmbh.de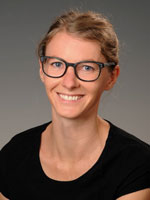 Swetlana Schwab
B.Sc. Materials science
Thermal extraction and Metallography
Tel.: +49 (0)8205 51840 – 10
Email: info[at]tazgmbh.de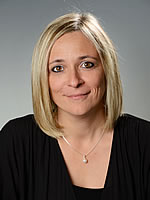 Manuela Thoma
Management Assistant
Technical Sales
Administration Trainings & Workshops
Tel.: +49 (0)8205 51840 – 16
Email: mthoma[at]tazgmbh.de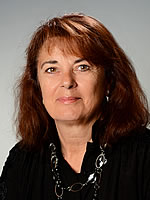 Ruth Geuther
Accounting
Tel.: +49 (0)8205 51840 – 22
Email: rgeuther[at]tazgmbh.de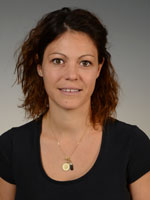 Andrea Ankner
General Administration
Technical Sales
Tel.: +49 (0)8205 51840 – 19
Email: info[at]tazgmbh.de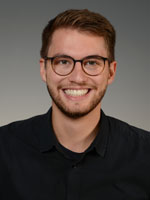 Matthias Kroh
Student Trainee
Tel.: +49 (0)8205 51840 – 10
Email: info[at]tazgmbh.de