A success!
With a two-year delay, the pandemic situation this year has finally allowed us to celebrate our 25th anniversary and the inauguration of the new company building.
The event was a huge success.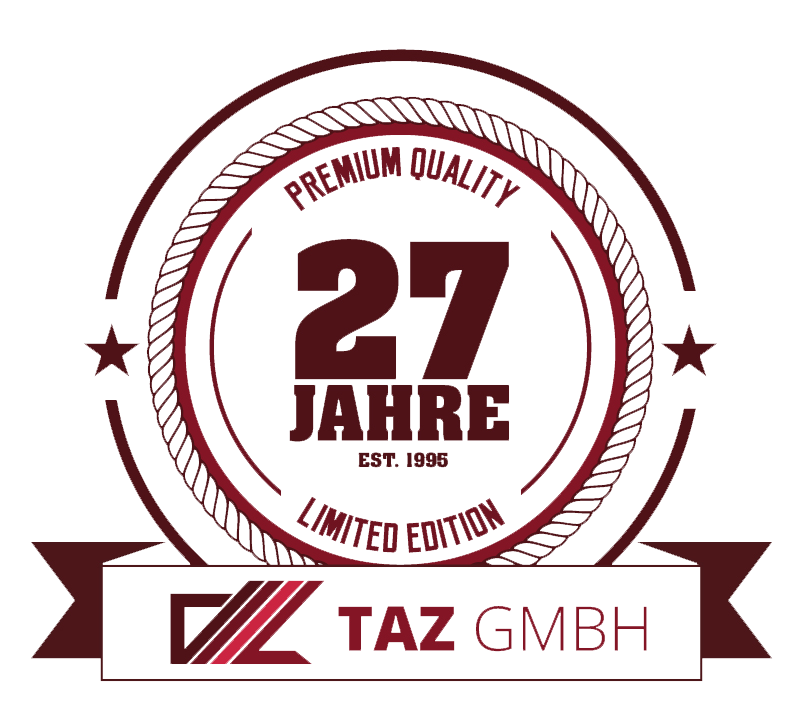 We were able to welcome over 200 guests, including from Germany, Austria and Switzerland, to the new premises of TAZ GmbH. In groups of 5 – 10 people, each visitor was able to get an impression of the areas of scanning electron microscopy REM/EDX including damage analysis, metallography, spark spectrometry F-OES, glow discharge spectrometry GDOES, atomic force microscopy AFM, nanoindentation, X-ray fluorescence analysis RFA, as well as mobile identification testing and material sorting. There was a great deal of interest in the current central topics in the field of materials testing and damage analysis: measurement uncertainties. In a large group, there were heated discussions about how to implement the standard specifications after an automatic determination of the measurement uncertainty of each measurement in daily laboratory work. Possible solutions by TAZ GmbH were presented, which were gratefully accepted by the participants. There was also a great rush and a lot to discuss in damage analysis. The two experts from TAZ GmbH, Martin Ellenrieder and Erich Pernstich, were available to our guests for many hours and gave valuable tips on the analysis and interpretation of fractures and damage. At the spark spectrometer, the audience received an introduction to the assessment of interference and matrix effects. Precision and correctness of measurement results were discussed intensively. In the field of glow discharge spectroscopy and X-ray fluorescence analysis, a large number of customer-specific questions were clarified in small groups. The very nice day was rounded off by the perfect catering by the party service Reithmeier with suckling pig from the grill. Our festival ended with music and dancing around 1.30 am the following day.
The TAZ GmbH team would like to thank all visitors and, as usual, is always at your disposal.