Finally the time has come!
The date for the inauguration of our new company building in combination with our
27th company anniversary is certain.
We would like to cordially invite you!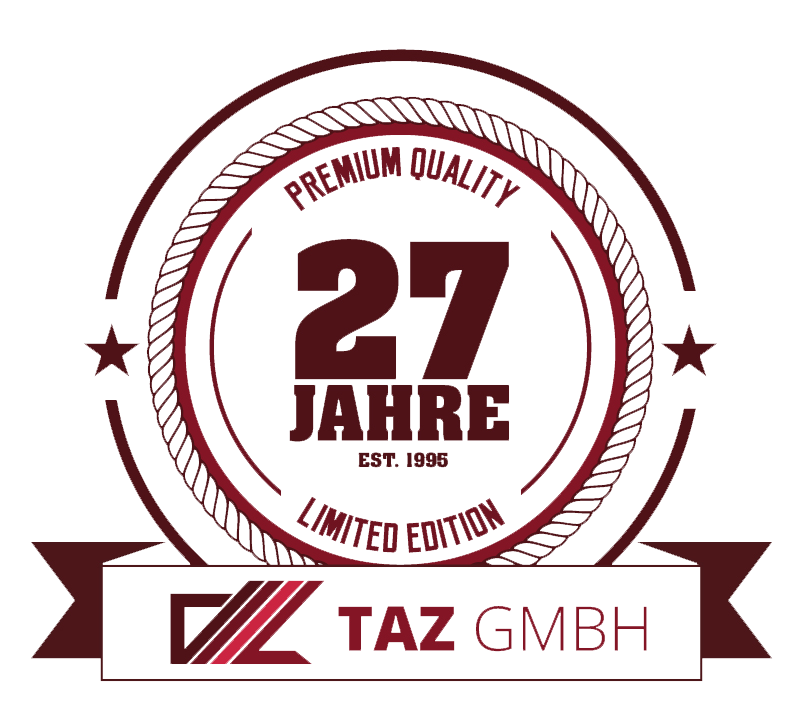 Immerse yourself in the world of materials analysis and visit our new home. Learn more about SEM, microscopy, metallography, spectral analysis, carrier gas hot extraction CS-ENT, GDOES and our accredited spark OES calibration laboratory.
We would like to look back on the last 27 years with you and introduce you to our new company headquarters and our range of services. Get a backstage look at TAZ GmbH and get to know us better.
Reserve this day for us and register now for our anniversary celebration!
Open day – program
10:00 AM: Welcoming our guests
Start a tour of our company and learn more about the following program items. Our team looks forward to seeing you and is at your disposal with practical examples, but also for the exchange of ideas and for active discussions.
From 10:30 a.m – program points: 
Introduction to scanning electron microscopy
Introduction to damage analysis in practice at the SEM
Optimization of measurement results in spark spectrometry and analysis of small and thin samples – practical examples of sample preparation and analysis
Introduction – Measurement uncertainties in spark spectrometry
DIN EN ISO 17025, 17034, 17043 – New requirements in laboratory operations and implementation of DIN EN ISO 17025 in an accredited test laboratory
New possibilities of quantitative GDOES depth profile analysis
Metallographic target preparation in practice
Practical sample preparation for the determination of H in titanium samples
For the physical well-being is of course taken care of all day long.
From 1.30 p.m. – program items:
Merging of ISO 9001 and DIN EN ISO 17025
Peak development in the XRF – possibilities with Peakaboo
Reference samples in spark spectrometry
Practical examples, details and experience in damage analysis on the REM from 40 years of work
Light microscopy and laser scanning microscopy Similarities and differences in practice
Accredited calibration laboratory for spark spectrometry – curse or blessing?
Mobile spark spectrometry – comparison of precision and accuracy with high-resolution devices
From around 5:00 p.m.: Good food & good conversations
This is how we would like to end the day with you.
Wir freuen uns auf Sie!